Specialists in eye care and cutting-edge LASIK surgery
Second to none FS-LASIK, ReLex-SMILE, PRESBYOND laser blended vision and dry eye treatments with the finest equipment available.
Your journey for better eyesight starts with a thorough process of screening, examining, and measuring your eyes and eyesight. Each step of the comprehensive pre-LASIK process is carried out by one of our highly skilled and experienced optometrists Øystein Ringheim, Stian Henningsen or Ken Hamilton.
Our eye surgeon Dr. Petter Montagu-Pettersen has dedicated his professional career to the science and surgical techniques of corrective eye laser treatments, often referred to as refractive surgery. He performs all laser procedures both in Oslo and in Stavanger.
Our goal is to offer the safest, most accurate and pain-free laser treatments possible with the most advanced lasers currently available.
We have the technology and experience to treat patients for Presbyopia who have undergone LASIK treatment for other refractive errors earlier in their lives.
Our staff is highly competent and experienced, with hundreds of successful treatments to date. We take good care of all our patients from the moment they contact us, and as long as our services are needed – whether follow-up or touch-ups.
We pride ourselves with having some of the very best equipment on the market in vision surgery. In fact, our machinery is among the best in the world in this area, and you can rest assured that everything is maintained and up to top standard globally.
Our clients are very satisfied with our treatments and follow-ups. Read some of our customer testimonials here so you can be assured you are getting the treatment you want. We have hundreds of treatments under our belt, and all of them have been successful.
A genuine alternative to glasses & contact lenses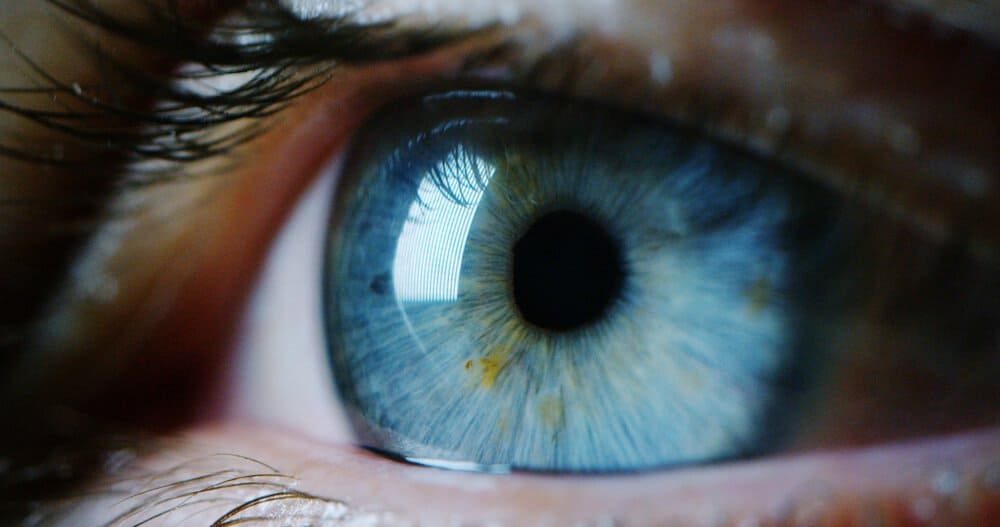 A genuine alternative to glasses and contact lenses with FS-LASIK surgery. Low risk and great results. Our main vision at PMP Eyecare is to make your eyesight as optimal as possible with the safest and most accurate treatments available.
Due to the complexity of the anatomy, physiology and visual properties of the eyes, it is necessary to examine your eyes in a systematic manner with both a classic subjective measurement of your visual acuity, similar to what you would experience at the opticians. In addition, we measure the optical properties of your eyes with several advanced machines for a full assessment of the finer details of your eyes as well as a thorough check-up of the medical condition of your eyes by the means of measuring your intraocular eye pressure, images of your retina, optical nerve, retinal blood vessels and a slit lamp examination of your eyes, tear film, eyelids etc. If we detect any eye disease, like glaucoma, cataract or macular disorder, we will address these issues first and refer you to the appropriate specialist.
We ensure you a safe and comfortable treatment
Please contact us to learn if laser blended vision can help you to achieve clear vision at all distances without glasses.
Phone:  +47 976 58 664
Email:  post@pmp-eyecare.com
Machines
We at PMP Eyecare put great effort into acquiring the best machines in visual surgery. This means that you as a customer can always be assured that you are getting the best treatment you can get, measured against the rest of the world.
– Zeiss MEL90 Eximer laser, Carl Zeiss Jena, Germany
– Zeiss VisuMax® FemtoSecond-laser, Carl Zeiss Jena, Germany
Eye assessment euipment
Atlas 9000 Corneal Topography System with CRS-Master Operation Planner Carl Zeiss, Jena, triple A algorithm Carl Zeiss, Jena (Aspherical treatment profile to optimize night vision, contrast vision and depth vision and Presbyond Laser Blended Vision module for aged vision treatments (presbyopia)).
Eye assessment room
– Huvitz HRK-8000A Autorefractor
– Huvitz HDR-7000 Automatic Foropter
– Huvitz HLM-7000 AutoLensmeter
– Huvitz HS-7000 Slit Lamp / Biomicroscope
Some of our many satisfied clients!
This is the BEST investment I have ever made. Finally, a spectacle-free life. And the best part is the friendly staff. It is TOTALLY painless and quickly performed. DO NOT regret a day. Satisfied customer!
Have used contact lenses for 31 years. Got problems and discomfort from long lens wear. Was advised by an optician to contact an optometrist did not get visus on me. I chose PMP Lasik Surgery because I have read lots of positive reviews about them. Have been very nearsighted. With lens strength of – 7 and -9, I was completely dependent on lenses. Now I have been operated with great success. Admittedly with a few touchups in retrospect due to my poor eyesight. Now my vision is superb at all distances. A very professional team working there.
Best thing I've done in my entire life. Can be recomended.
Now it is 1 day since I walked through the doors of PMP with minus 7, crooked corneas and in addition I had the age supplement so I did not see anything up close. Now my vision is superb, both near and far, and I have no problems or pain with the eyes … fantastic !!!
Fantastic treatment. Two people who really know how to treat people. Safe, informative, comfortable and good atmosphere. I felt welcomed and looked after from the first moment. Highly recommended. Thank you so much for a new "view" on the world.