PMP Eyecare, specialist in eye diseases
Personalised Laser Eye Surgery to World-class Standards
At PMP Eyecare, our screening process is more thorough and involved than that at almost any other clinic. All examinations are performed by the eye surgeon Dr. Montagu-Pettersen himself and his assistant, Mr. Henningsen, who is a chartered and experienced optometrist. We believe that, at PMP Eyecare, we offer one of the most comprehensive pre-LASIK assessments in the world.
Dr. Petter Montagu-Pettersen, our founder, owner, and eye surgeon, is a physician, a Fellow of the Norwegian Medical Association, an Ophthalmologist and Fellow of the Norwegian Association of Ophthalmologists, and a sub-specialist in Refractive Surgery (the science of surgically removing the need for eye glasses). Our dedication to the highest possible standards carries over to the entire PMP Eyecare team. We go the extra mile to ensure unrivalled care and service for all our patients. Dr. Montagu-Pettersen is one of the very few eye surgeons in all of the Nordic countries who has dedicated his entire career to laser eye surgery. He is one of the most highly trained, skilled, and experienced LASIK surgeons in Scandinavia, and has carefully selected his team of top-class, knowledgeable, and highly dedicated assistants.
At PMP Eyecare you will receive a very thorough examination and be treated with the world's finest LASIK equipment. We believe that when it comes to your eyes, you should settle for nothing less. Our equipement and medical expertise are on a considerably higher level than the average LASIK clinic in Scandinavia, but we nevertheless aim to offer treatments at the same price as other LASIK treatments in Northern Europe. We have low management costs and no investors. We strongly believe that LASIK treatments should be available for as many people as possible, and the price for treatment should represent the true costs of delivering the service. We therefor price our services as fairly as possible. We also have a 10-year warranty on all our treatments, which we believe is unsurpassed. We also have an optional down payment program available.
The assessment process is one of the most crucial aspects of Laser Eye Surgery. The higher the level of safety, depth, and accuracy of the clinic's tests, the lower the chance of complications and the greater the quality of results.
We have only just scratched the surface when it comes to why you should choose PMP Eyecare  as your Laser Eye Surgery clinic. We have one of the most experienced laser eye surgeons in Scandinavia, equipped with the most advanced laser technology available. Throughout the entire process, from the initial assessment to our extended aftercare regime, your vision could not be in better hands.
Our staff is highly competent and experienced, with hundreds of successful treatments to date. We take good care of all our patients from the moment they contact us, and as long as our services are needed – whether follow-up or touch-ups.
We pride ourselves with having some of the very best equipment on the market in vision surgery. In fact, our machinery is among the best in the world in this area, and you can rest assured that everything is maintained and up to top standard globally.
Our clients are very satisfied with our treatments and follow-ups. Read some of our customer testimonials here so you can be assured you are getting the treatment you want. We have hundreds of treatments under our belt, and all of them have been successful.
A genuine alternative to glasses & contact lenses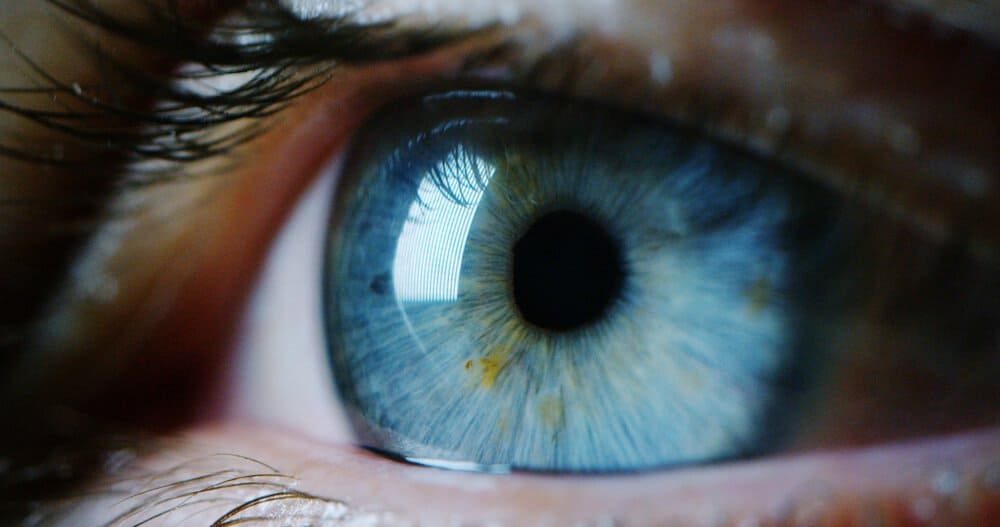 A genuine alternative to glasses and contact lenses with vision surgery. Low risk and great results. Our main vision here at PMP Lasik Surgery is to make your vision as optimal as medically possible with the safest treatment methods available. Our treatments are sccurately and thoroughly adapted to your eyes.
The eye is amazingly complex, and the range and degrees of eye conditions make a wide variety of scans, measurements and tests necessary. We pride ourselves in choosing the best possible treatment for each one of our patients. Some of our patients come to us with undiagnosed problems, in addition to their current prescriptions. They may need medical treatment for other ailments such as Cataract, Glaucoma, or Age-related Macular Degeneration (AMD). These sometimes-serious problems could easily have been left undetected without performing an eye doctor's examination as well as the usual optical measurement of the patient`s prescription. If we detect any pathology, we always refer the patient to the appropriate eye specialist for further examination and treatment.
Our goal is quite simple: to give you the most accurate and long-lasting LASIK surgery achievable with today`s technology, at a fair price. In addition, we keep improving our techniques and methodology by through relentless scientific study and work. Our patients are our lifeline, and the reason our clinic exists. Never the other way round!
We ensure you a safe and comfortable treatment
Please contact us for a free information pack, and to learn if Laser Blended Vision can help you to achieve clear vision at all distances without glasses.
Phone:  +47 976 58 664
Email:  post@pmp-eyecare.com
Dr. Petter Montagu-Pettersen
Machines
We at PMP Eyecare put great effort into acquiring the best machines in visual surgery. This means that you as a customer can always be assured that you are getting the best treatment you can get, measured against the rest of the world.
– Zeiss MEL90 Eximer laser, Carl Zeiss Jena, Germany
– Leonardo Da Vinci, Crystalline, Femto second laser, Ziemer Ophtalmic Systems AG, Switzerland
Eye assessment euipment
Atlas 9000 Corneal Topography System with CRS-Master Operation Planner Carl Zeiss, Jena, triple A algorithm Carl Zeiss, Jena (Aspherical treatment profile to optimize night vision, contrast vision and depth vision and Presbyond Laser Blended Vision module for aged vision treatments (presbyopia)).
Eye assessment room
– Huvitz HRK-8000A Autorefractor
– Huvitz HDR-7000 Automatic Foropter
– Huvitz HLM-7000 AutoLensmeter
– Huvitz HS-7000 Slit Lamp / Biomicroscope
Some of our many satisfied clients!
This is the BEST investment I have ever made. Finally, a spectacle-free life. And the best part is the friendly staff. It is TOTALLY painless and quickly performed. DO NOT regret a day. Satisfied customer!
Have used contact lenses for 31 years. Got problems and discomfort from long lens wear. Was advised by an optician to contact an optometrist did not get visus on me. I chose PMP Lasik Surgery because I have read lots of positive reviews about them. Have been very nearsighted. With lens strength of – 7 and -9, I was completely dependent on lenses. Now I have been operated with great success. Admittedly with a few touchups in retrospect due to my poor eyesight. Now my vision is superb at all distances. A very professional team working there.
Best thing I've done in my entire life. Can be recomended.
Now it is 1 day since I walked through the doors of PMP with minus 7, crooked corneas and in addition I had the age supplement so I did not see anything up close. Now my vision is superb, both near and far, and I have no problems or pain with the eyes … fantastic !!!
Fantastic treatment. Two people who really know how to treat people. Safe, informative, comfortable and good atmosphere. I felt welcomed and looked after from the first moment. Highly recommended. Thank you so much for a new "view" on the world.